PROMISE YOURSELF to be so strong that nothing can disturb your peace of mind.
To talk health, happiness and prosperity to every person you meet.
To make all of your friends feel that there is something in them.
To look at the sunny side of everything and make your optimism come true.
To think only of the best, to work only for the best and to expect only the best.
To be just as enthusiastic about the success of others as you are about your own.
To forget the mistakes of the past and press on to the greater achievements of the future.
To wear a cheerful countenance at all times and give every living creature you meet a smile.
To give so much time to the improvement of yourself, that you have no time to criticize others.
To be too large for worry, too noble for anger, too strong for fear and too happy to permit the presence of trouble.
Christian D. Larson

Sure has been cold the past few weeks. Many of the perennials in my garden have suffered from frost and will need to be cut back later in February or March. After strolling through Strybing Arboretum in San Francisco recently, I'm newly inspired for the coming season.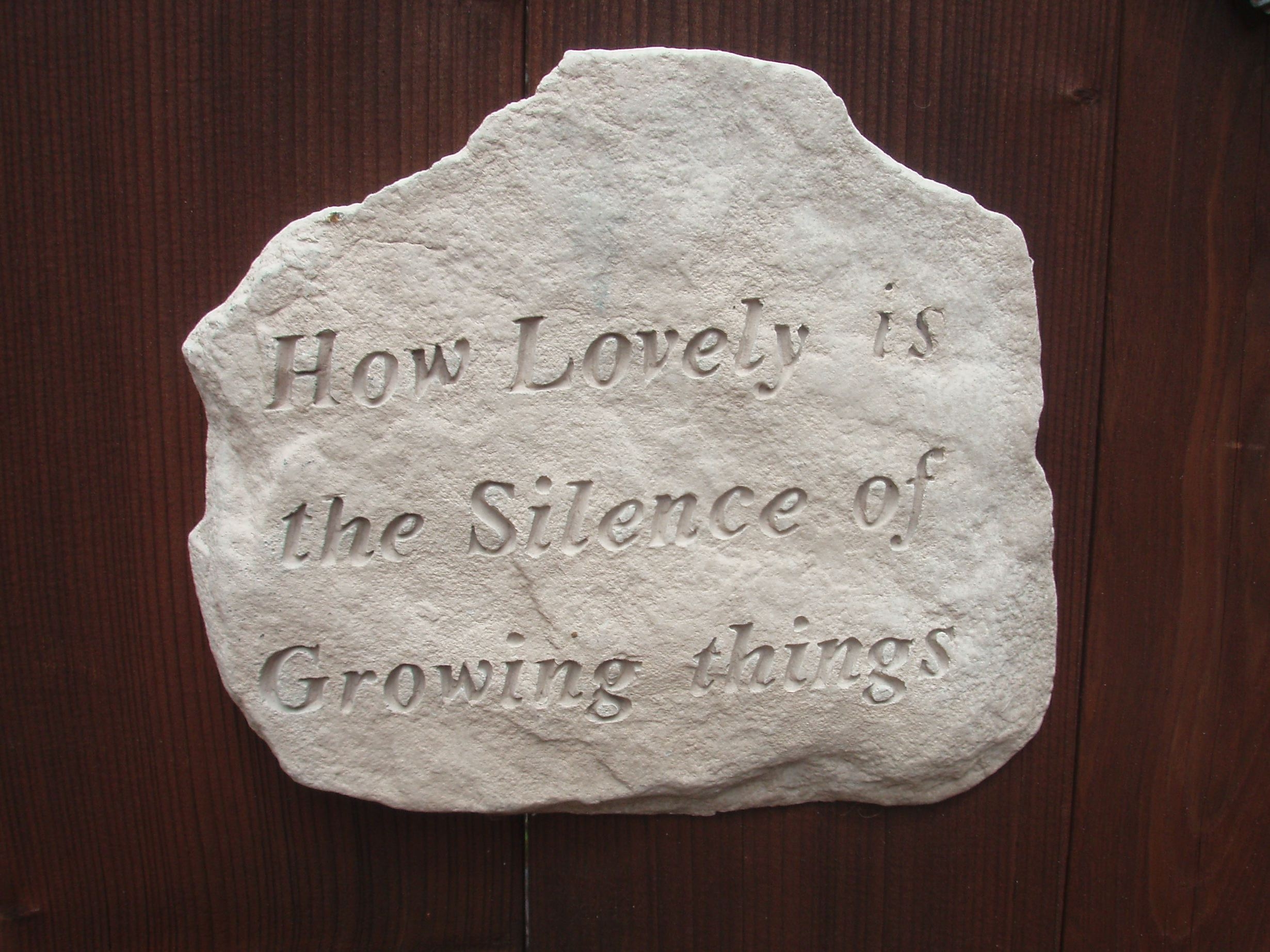 At the arboretum you can experience unique gardens created with California natives or drought tolerant plants from Australia. Other gardens have plants from New Zealand or So. Africa. Meandering paths bisect each garden. It is a marvelous place to explore and discover what plants appeal to you as each is clearly labeled. Be sure to take your camera. It's a great way to see what a mature specimen of a plant or tree looks like. Those descriptions on a nursery can don't compare to seeing a plant in person.
While you're up in Golden Gate park don't miss the new museum of natural history, planetarium, tropical rainforest and aquarium. Green technology is used and explained throughout, including the green roof. Last summer I wrote about visiting Rana Creek nursery in Carmel and talking to the grower of the native plants that cover the roof. The plants selected, eight drought tolerant California natives, include prunella, armeria, stonecrop, goldfield, lupine, poppy, plantain and beach strawberry. I didn't see seedlings of the spring wildflowers on the roof when I visited but the stands of prunella and beach strawberry were thriving. Also beach asters seemed to be doing well although they weren't listed. Seeds may have blown in. If you're thinking of replacing your traditional lawn in the spring with drought tolerant ground covers, consider these plants. They are not only survivors but will flourish under adverse conditions.
As I write this, I'm spending the holiday in the Seattle area near Lake Washington. Here you can really see plants that know how to survive the elements. Actually, it's hard to identify most of them as they are totally covered with snow. It snows everyday. Beautiful white powder blankets the trees and landscape. My sister's perennial planters will not be joining her this spring. So pretty to look but not that great when you venture out to get last minute presents. Snowplows are scarce up here.
What plants bloom in the winter where we live? A little color at this time of year is always welcome. Native mahonia are just coming into full and glorious yellow flower. The hummingbirds love their flowers as well as hellebores, sasanqua camellias and strawberry trees.
Oregon grape ( mahonia ) are deer-resistant shrubs with large, prickly leaves. Long sprays of fragrant, yellow flowers rise above the foliage in January and February. Blue fruit follows which is also attractive. Mahonias grow best in partial shade but will take full sun if given occasional, deep watering in the summer.
Sasanqua camellias are valuable for their massive display of large flowers in fall and winter. If you're driving along and see a shrub covered with dark pink, white, lilac or red flowers, most likely it will be this plant. They are often called the roses of winter. Many are fragrant and can be espaliered on a trellis. Sasanqua camellias are easy to grow in partial shade and need only moderate water.
Another wonderful plant for winter color that I saw so many of at the arboretum is winter heath. Heaths and heathers love acidic soil so combine well in sunny areas near rhododendrons and azaleas. Ground cover types are smothered with lilac, pink or rose flowers starting in December and last into April.
Don't forget Iceland poppies, violas and cyclamen for small color accents. Happy New Year from The Mountain Gardener and may your garden flourish this year.