Most people want to do the right thing, they just don't always know what it is- in the garden, anyway. Often when I visit a garden to help with the design, I find lots of great plants scattered about that just need to find the right spot to call home and something to tie them together.
We all do it – over the years buying plants we just have to have with no plan of where they might be used effectively. The garden becomes a collection of mismatched plants and that dramatic border you've envisioned just don't come together.
Where to begin? Picture sections of the garden as separate scenes composed of small groups of plants that look good together because of their complementary and contrasting features.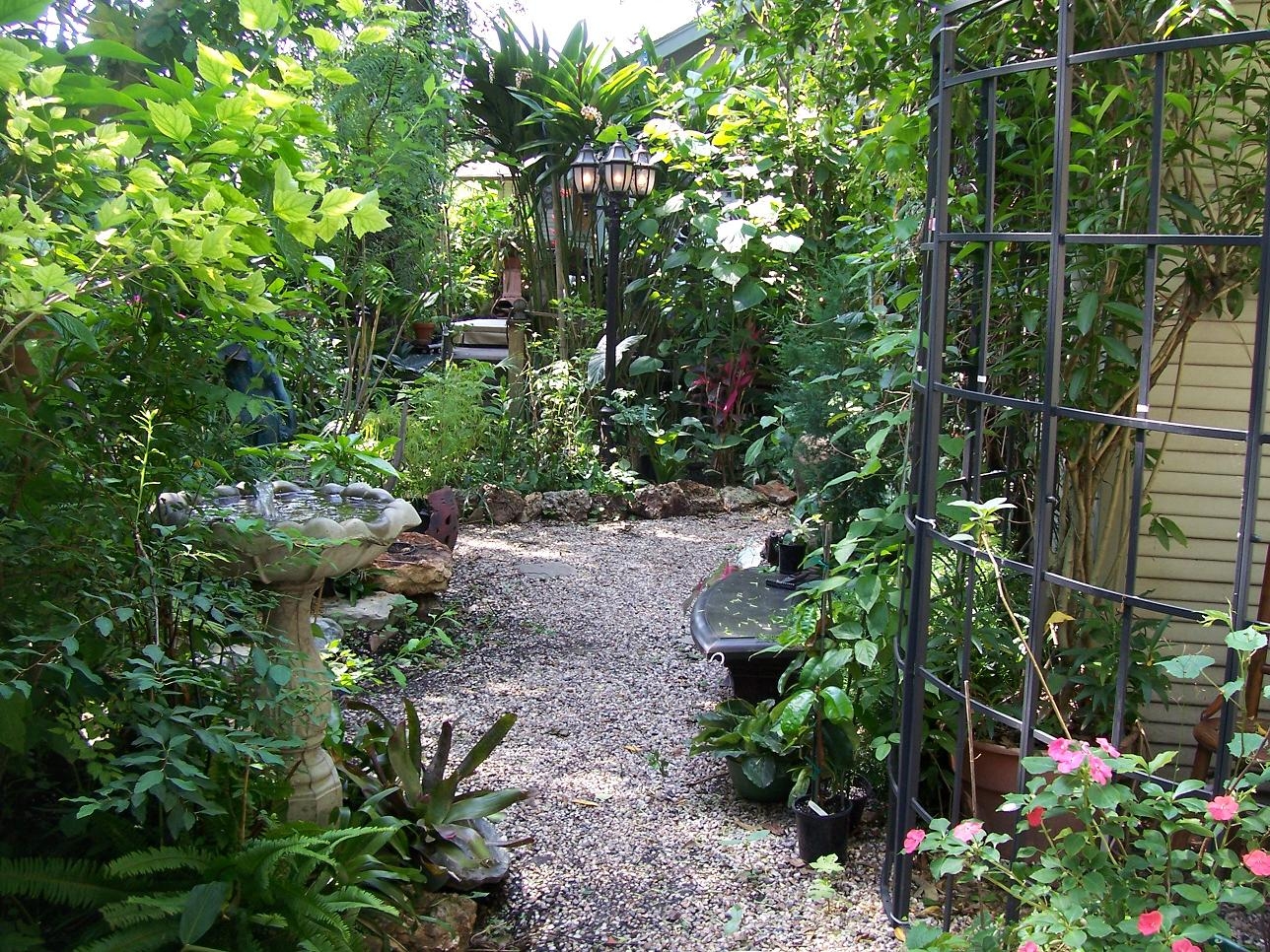 Start with a strong foliage plant, then add other plants with interesting textures, forms and colors to complete the scene. Don't simply alternate textures because that could make the garden look too controlled and predictable. Sometimes repeating a bold, course texture makes the planting restful.
Select the first plant in a vignette for its foliage. Because it serves as the main plant, it has to have leaves that look clean year round or from the time they emerge in spring until fall. Avoid plants that become discolored or tattered as the season progresses from weather, disease or pests. You can discover reliable foliage plants by observing other gardens, especially in late summer.
Examples of strong anchor foliage plants for shade include Japanese maple, hydrangeas, dogwood, pieris japonica, camellia, aucuba, rhododendron, ribes sanguineum and viburnum,. Good plants to anchor a sunny garden vignette would be butterfly bush, a tall grass like miscanthus sinensis Morning Light, ceanothus Concha, rockrose, western redbud, bush anemone Japanese barberry and lavatera.
Select supporting plants to balance the main plant in your grouping. Vary the shapes of these secondary plants to create interesting compositions. Too many plant like iris, daylilies or liriope with swordlike leaves, for instance, would create vertical chaos. You can use one but no more than two plants to add vertical emphasis. Also using more fine-textured plants than course, large-leaved plants seems to work better. Shady medium-sized plants might include hardy geraniums, hosta, carex Evergold, ligularia, coral bells, Pacific coast iris and western sword fern. Good supporting plants for sun include salvia, penstemon, rudbeckia, yarrow, artemisia, eriogonum, blue oat grass and society garlic.
Groundcovers finish a vignette. Look for color cues from your first foliage plant and choose a low grower that complements it. Color can connect plants that differ greatly in form and color. Think of groundcovers as carpeting for your garden. Golden creeping Jenny and lamium Pink Pewter are good choices for a shady area while elfin thyme and dymondia would tie together a group in the sun.
Don't be afraid to move a plant that is not working where its growing now. Make a note in your journal reminding yourself to transplant it sometime in the fall. Gardening is a dynamic and fluid process. Enjoy piecing together pieces of the puzzle.