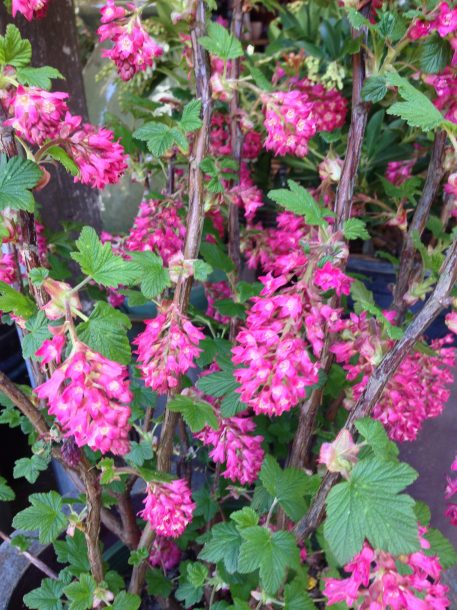 I confess, I'm a lazy gardener. In July, my idea of working in the garden consists of removing seed pods from the fuchsias and trimming a few parsley and basil sprigs for dinner. I don't have to spray for harmful insects and diseases because the birds and other creatures I encourage in my garden provide natural pest control. Having wildlife in the garden saves me time and money, too. I have a tiny garden now on Boulder Creek but attracting wildlife is just as much fun.
A wildlife garden doesn't have to be messy. It just requires the right balance between form and function. Areas close to the house can look more refined because they get more attention. Spots farther away from the house can be a little more relaxed because they are seen at a distance.
Plant in layers, providing a canopy or tree layer, a shrub layer and a ground cover layer. This provides the greatest range of sheltering, feeding and nesting sites for birds and other creatures. Towhees, black-headed juncos and robins like to stick to the shrub layer but are frequently found foraging in leaf litter on the ground where they find insects for food. Warblers and chickadees tend to search for insects in the canopy layer.
Many native plants provide essential food and foraging areas for wildlife. Plants from similar climates like the Mediterranean region also have benefits for wildlife.
Coffeeberry are a favorite for many birds. This native grows in full sun or partial shade and isn't fussy about soil. Established plants need no irrigation but will accept regular gardening watering unlike many other natives. They make up for small inconspicuous flowers with large berries than turn from green to red to black as they ripen. Use this 4-8 ft. shrub for your middle layer.
If it's summer color you're after, look to vitex agnus-castus. This large shrub can be trained as a multi-stemmed small shade tree if you like. Fragrant lavender-blue flower spikes cover this plant summer to fall. Even the leaves are aromatic with handsome lacy, fanlike leaflets. Vitex thrives in heat with moderate water and is deer resistant.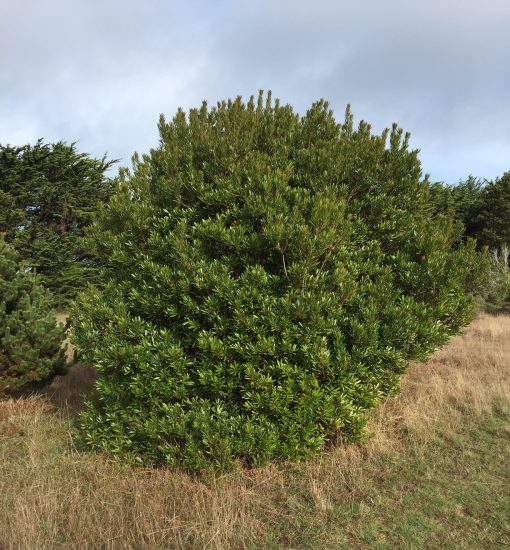 Pacific wax myrtle is another shrub to use in your middle layer as a screen. This 10 ft evergreen can also be trained as a small 30 ft tree. It's one of the best looking native plants for the garden with aromatic glossy dark green leaves. Clusters of tiny berries are a favorite food source for several species of birds, especially warblers.
Other natives for the middle layer include Howard McMinn manzanita, Ray Harman ceanothus, bush anemone, western redbud, snowberry, pink-flowering currant and philadelphus. Native plants for the ground cover layer would also include Emerald Carpet manzanita and Yankee Point ceanothus.
You don't need a lot of land or a huge garden to use the layering principal. Even the smallest yard can have all three layers that offer beauty and shade for us and nesting sites, food and foraging areas for wildlife.